Assignments / Projects for
Dynapac Compaction Equipment AB
Below are some examples of assignments and projects carried out during my employment as an engineer at the company from 1994 to 2008.
DYNAPAC PLANT, Karlskrona Sweden

Remuneration for members of IF Metall Labor Union
Design of PC-based qualification evaluation system (KV) system for collective staff and administration from 1995. Updating and administration are ongoing
Projekt DRUMS (VALS 2000)

Logotype from the project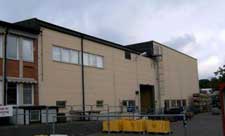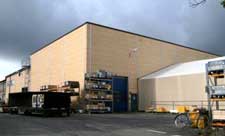 VALS Project 2000 was a project that included upgrading of workshop with about 1200 s.g.meters., and acquisition and installation of new robot painting line, machining and bending machines, new engineering layout with optimal flows and extensive ground works
Flexible multiple machine centre, FOREST LINE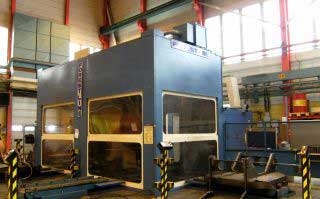 Assignment with the design of foundations and the installation of the machine.
Robotized paint line for drums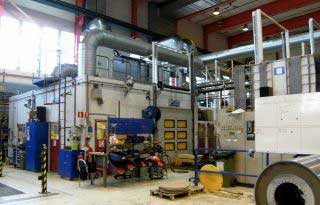 Preliminary studies, calculus work, layout, procurement, installation and operations shot.
Purification Center for solvent discharge "VOC"
(VOC, Volatile Organic Compounds)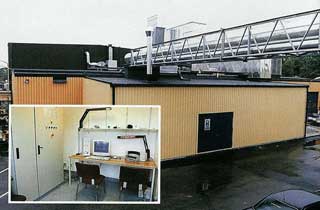 Comprehensive environmental design, procurement and installation of purification plant for solvent emissions from two painting facilities.
Test facility for rollers and vibrant plates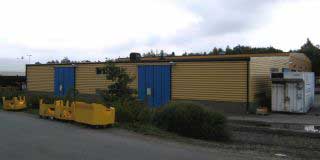 A project to expand and to build a new building for the testing hall and laboratory including equipments.
top

---
DYNAPAC PLANT, Ljungby Sweden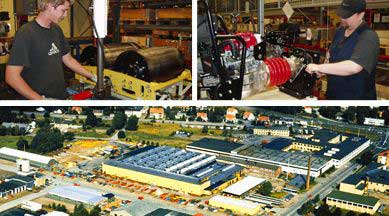 Master plan
extensive calculations, layouts, analysis, div. construction Works, machine movements, and a number of new production lines and rebuilding of painting facility.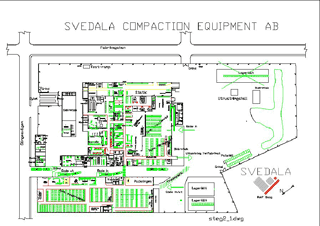 Example of detailed factory layout.
top

---

DYNAPAC PLANT, China
PROJEKT EXPAC
Dynapac's factory in Wuqing, Tianjin district.
Project management of the factory expansion with approximately 8500 sqm. Roll-on ,the expansion of the factory unit, new stores and warehouses as well as new service building for the paving machines, etc.
The project also included to ree-build and to add on to the staff building with another level and ground work for the whole property. The project included a new production arrangement with assembly lines and equipment for this.
The work began with a feasibility and cost anlys and new factory layout.
In my commitment also included to find good Chinese consultancy, architects and entrepreneurs as well as some government contacts.
The project started in 2006 and inaugurated in the spring of 2007.
Here are a few photos taken during their work::
Teamwork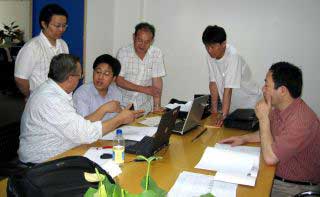 One of many project meetings in Beijing.
Earthquake safe fundations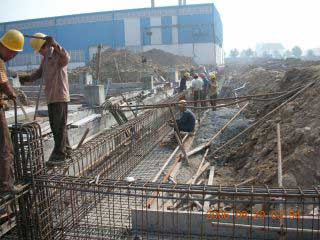 Ongoing work with the foundation for the factory building's framework.
Steel structure for service building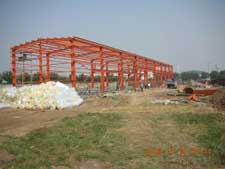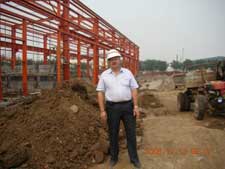 Subproject, service building. Inspection of the construction site.
Grinding factory floor and storage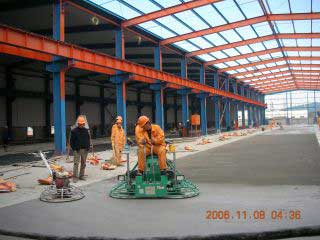 Preparations for the floor treatment.
Inside off finished factory facility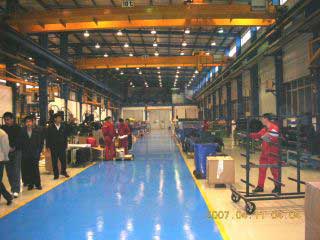 Successful floor painting
New staff rooms with dressing room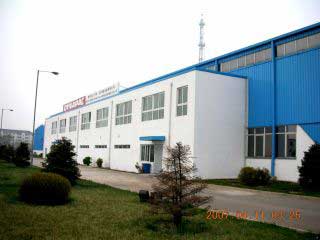 Completely rebuilt looker rooms building with a new level added.
Opening celebration ceremony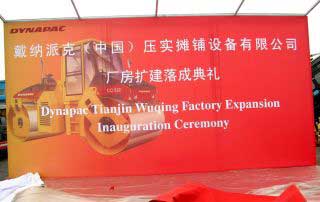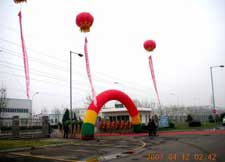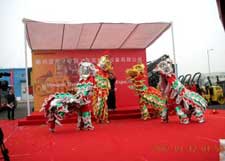 Decorated gate with balons. Traditional lion dance
top

---

DYNAPAC PLANT, India
Factory Establishment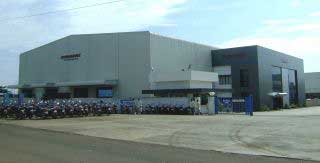 Involved in the design of factory layout and budgeting and startup of the factory building in Nasik, India
Other assignments / projects
Below are some examples of previously executed projects / contracts performed by the company SKOGS MONTAGE AB which I owned and run from 1984 to 1992.
SYDOSTTVÄTTEN, Karlskrona Sweden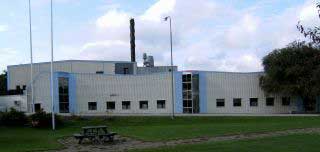 Construction advice, and steel and sheet metal construction.
FORD CAR SHOP/ WORKSHOP, Karlskrona Sweden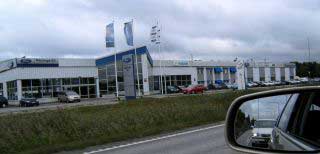 Building forgings(weld and steel works) and sheet metal works.
STADSHOTELLET, Karlskrona Sweden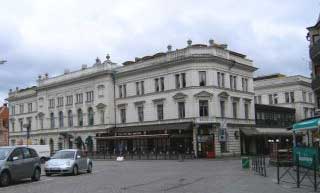 Rebuilt the the roof with double seamed plate.
COLLEGE, Karlskrona Sweden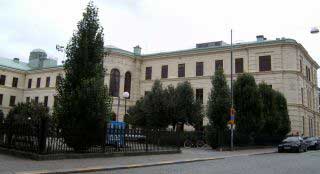 Forging(weld and steel works) and sheet metal works.
BLEKINGE LÄNS newspaper, Karlskrona Sweden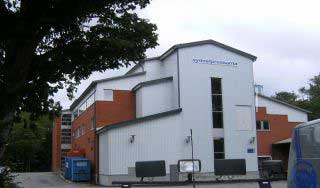 Forging(weld and steel works) and sheet metal works.
PRISON, Karlskrona Sweden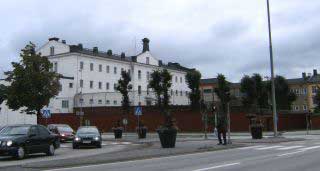 Installation of windows and screens and div. forging(weld and steel ) works.
top